Birthdays are a great occasion to dress up your best. But no matter how many sparking or glittery clothes you have in your wardrobe, it's never enough to add something "extra" to stand out from the crowd. 
This is the reason I'm out to help you. I have compiled a comprehensive checklist for you to ensure you look great for any birthday party or occasion:
PICK RIGHT BASICS
Colors:

Black and white are the classic party colors. But you can even experiment with colorful outfits but ensure not to go overboard with your selection. Always pick subtle colors, they make you look beautiful and classy at the same time
Fabrics:

Sheen-based, rich and luxurious fabrics work great for any party wear. You may choose textured fabrics or ones with embedded design, you can also go for prominent patterns or prints. Choose a fabric or style that adds personality to your style. This will give a distinct look to your party wear.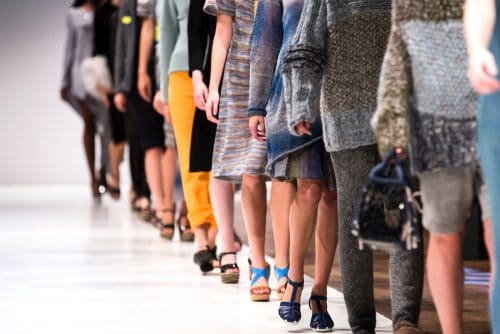 SELECT THE RIGHT CLOTHING TYPE FOR A BIRTHDAY PARTY
Your party wear must be glamorous, as well as sophisticated and chic. It is best to select colors and cuts that complement your skin tone and body.   
Gown:

You can pick the classic white, black, or red gown to rock a party. It can be in any style – such as low backs, plunging neckline, strapless, trail-free-styles, etc. 

Dress:

You may choose a short or knee-length dress, per your personal comfort. But avoid balloon-style dress, as it hides all your curves.

Top:

If you want to wear a top for a party, choose a well-fitted blouse or shirt with full-sleeve. You can dress it up with a jacket, skirt, or trouser. But avoid wearing padded or puffed shoulders, if they don't flatter your body type.

Cardigan:

You may drape a front-fastening soft cashmere cardigan if it's cold outside. You can even pair itwith an elegant stole or scarf. 

Jacket:

The ankle-length overcoats and short jackets look amazing with shirts and trousers. However, avoid double-breasted styles for parties.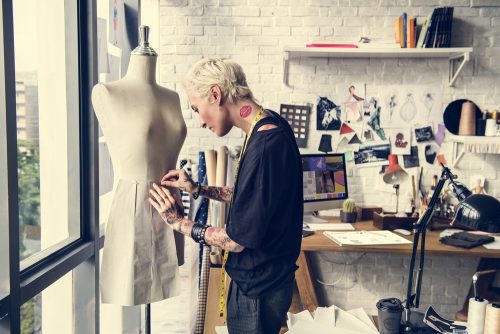 REMEMBER THESE RULES
Before picking your outfit, you must know what the occasion is, and what type of birthday party you're going to or what the host or place demands. If an invite indicates a dress code, stick to it and then decide your party wear. 
You must plan your outfit and the look well in advance especially if you go to parties less frequently. If you are taking out your clothes or accessories from a less used section in your wardrobe, make sure they are in proper order. You must try them once to see they fit you well. Also, ensure that your outfit is ironed, steamed, or altered – if necessary. 
Plan days ahead for grooming your skin and hair. You must get hair color, haircut, or book a skincare regimen in advance before the event. The professional salons and stylists are always overbooked. So, make sure that you have an advance appointment for your hair and skincare. 
It is best to play safe and never try any new skin or hair treatment at the last minute. This way you can prevent yourself from adverse reactions or bad haircut or hair color looks if any.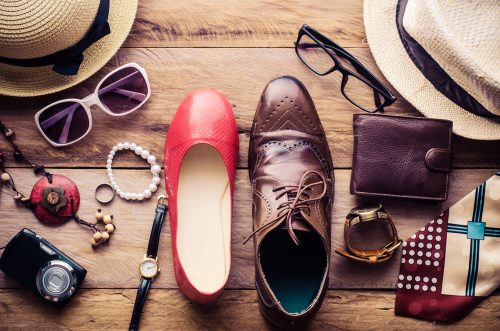 PICK THE RIGHT ACCESSORIES
Jewelry:

One solid jewelry piece is perfect for an eye-catching look. You may either pick a jaw-dropping pendant or a dazzling pair of earrings, or a chunky cocktail ring to stand out. Always go for classic jewelry over the fake one. But if you want to wear imitation jewelry, make sure there are no dents or any damage signs on the piece. A Piercing can also be used to make you look great . Getting a piercing can be painful but using a

numbing cream

, just before getting pierced can be very useful and reduce pain drastically.

Handbag

: For a stylish handbag, you may choose a tiny golden clutch – as it goes with almost all color outfits. If your dress is plain without the glittery elements, you can add it to your outfit by carrying a glittery handbag.

Footwear:

You can pick stilettos, heels, or boots – depending on your outfit and the occasion. If the weather is cold, don't forget to wear a pair of skin-colored, insulating tights to stay warm.

The Watch:

Metallic slim wristwatch works the best on many glittery outfits. If you are picking a jeweled timepiece, diamonds are the best. Leather straps look elegant as compared with metal ones.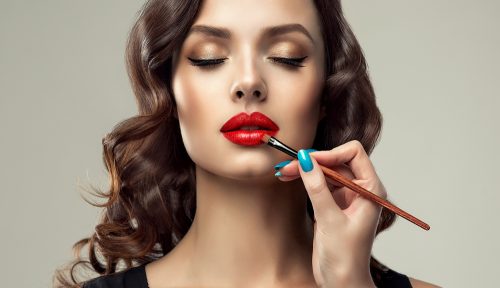 MAKEUP & HAIRDO 
Things to do before, heading out:
Makeup:

Begin by preparing your face with moisturizer and primer. After that, apply makeup evenly and blend it well. For a stronger appeal, you may go for a smoky eye look with glossy nude or pink lips.

Hairdo: Experiment with a new hairstyle. You can add volume to your hair with mousse or style it in curls or waves to enjoy a red carpet like look.
Body:

When you know you have to stay up late at night in a party, your body should be fit enough to deal with it.Indulge yourself in an evening workout or yoga session before heading out. You can even have yogurt, fruit smoothie or some high-energy protein shake to stay energized and feel less tipsy on the way back home.
About the Author: Ann V. is a stylist covering celebrity, entertainment, fashion, and news. When she's not working, she loves running around parks, making friends with people and dancing to the tunes in her latest hairstyle and dress. 
Was This Post Helpful? Let us know if you found this post helpful. That's the only way we can improve.