If you've got a hickey but don't have concealer lying around, there are still ways to cover it.  In this post, I reached out to a few talented best beauty experts and asked them to share their best tips on this issue.
Here's some expert advice on how to cover a hickey without using a concealer:
Color Correcting is Key
Theresa Novicky, a licensed makeup artist in Southern Maine, shares the following steps that you should follow if you want to cover your hickey without using a concealer:
Step 1 – Use an Ice Pack
Put an ice pack on it as soon as you notice it. Hickeys are really just a bruise and the ice slows the blood flow to the area and reduces swelling.
Step 2 – Use a Color Corrector
This step is based on your skin tone and the tone of the hickey. You want to use the color opposite the color of the hickey on the color wheel. If the hickey is more purple use a yellow color corrector. If the hickey is red, then you want to use a green color corrector. If the hickey is in the healing stage, it will be a yellow/brown color and you want to use a peach color corrector. You want to dab the color corrector on with your finger because your finger will warm the product up before you apply it to your skin. This allows the product to easily slip and move on your skin. Be sure to tap the color corrector on to the hickey in a circular tapping motion.

Step 3 – Use Your Foundation
Tap on your foundation and be sure that it matches your neck. Your foundation should always match your neck, not your face. You can tap this on with your finger or use a foundation brush and then a kabuki brush to blend it out.

Step 4 – Set with Powder
Set the color corrector and foundation in place by using a powder.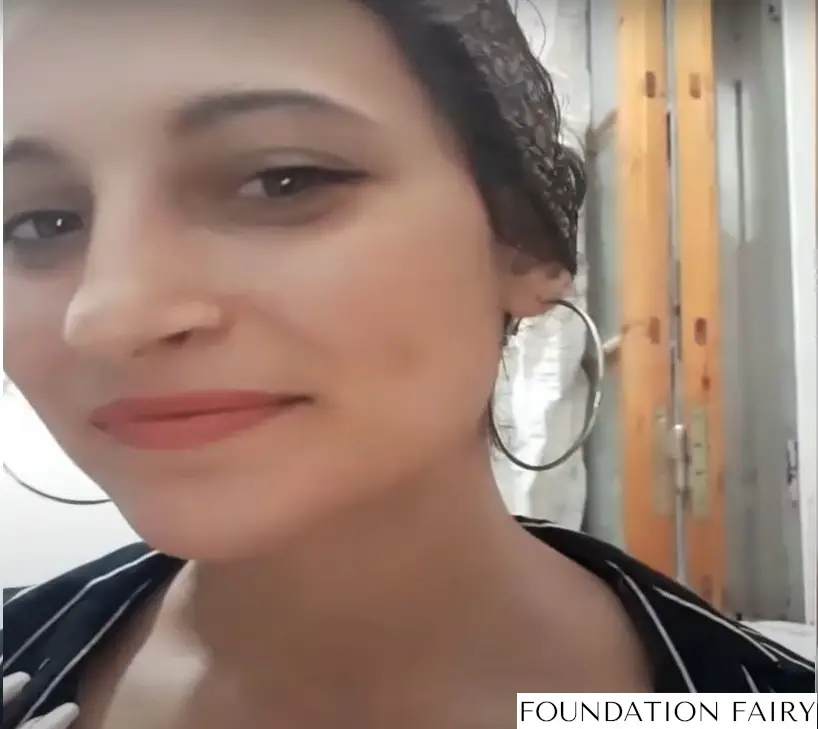 We created a video to show you exactly how to use the color correcting technique to hide a hickey. Check it out below:
Try Lipstick and Eyeshadow
Ninah Caquias, a popular personal style influencer, and beauty expert share a slightly different approach. Here's what she suggests you should try:
Step 1 – Use Ice
As with Theresa's suggestion above, Ninah also suggests putting a cold compress on the hickey for about 15 minutes. This will help to reduce the swelling of the hickey.
Step 2 – Use Lipstick or Eyeshadow
You can use lipstick or eyeshadow as color corrector. Depending on the stage and color of hickey whether that be purple or green, you can take a matte orange lipstick or cream eyeshadow to cover the hickey.

Step 3 – Use Foundation
You would move on to use a medium build to full coverage foundation on top of the area to blend out.

Step 4 – Use Setting Spray
You'd then set the foundation with a makeup setting spray.
Using other makeup to "color correct" is the best way to cover a hickey without using concealers. The methods presented above requires that you have some knowledge of the color wheel and understand how to use it. A foundation will not provide the same level of coverage as a concealer which is why being able to effectively "color correct" lightens the base for your foundation to cover.
Be sure to apply the foundation in light layers and blend the edges for a smooth look.
For the best results, be sure to select a full coverage foundation.
We created a video to show you how to use lipstick and eyeshadow to cover your hickey. Check it out below:
How to Hide a Hickey Without Makeup For Guys
If you don't have makeup available to hide your hickey, there are still ways to cover them without makeup. Although the ideas are similar for both women and men, I decided to focus this section for my my male audience because most men don't have makeup readily available.
First and foremost, if you have a hickey, put a cold compass on it for at least 15 minutes. This will help to reduce the swelling of the hickey.
Here's How to Hide a Hickey Without Makeup for Guys:
Use Band-Aids – It's not uncommon for men to accidentally cut themselves while shaving. Simply cover your hickey with a band-aid (or 2) and explain you had an "accident" while shaving if anyone asks.
Wear a Turtle Neck Sweater – If the weather permits, a turtle neck sweater is your best bet as it provides a tight and secure cover around your neck. It also keeps you quite warm as well. Pairing this with a sports jacket looks quite good in my opinion.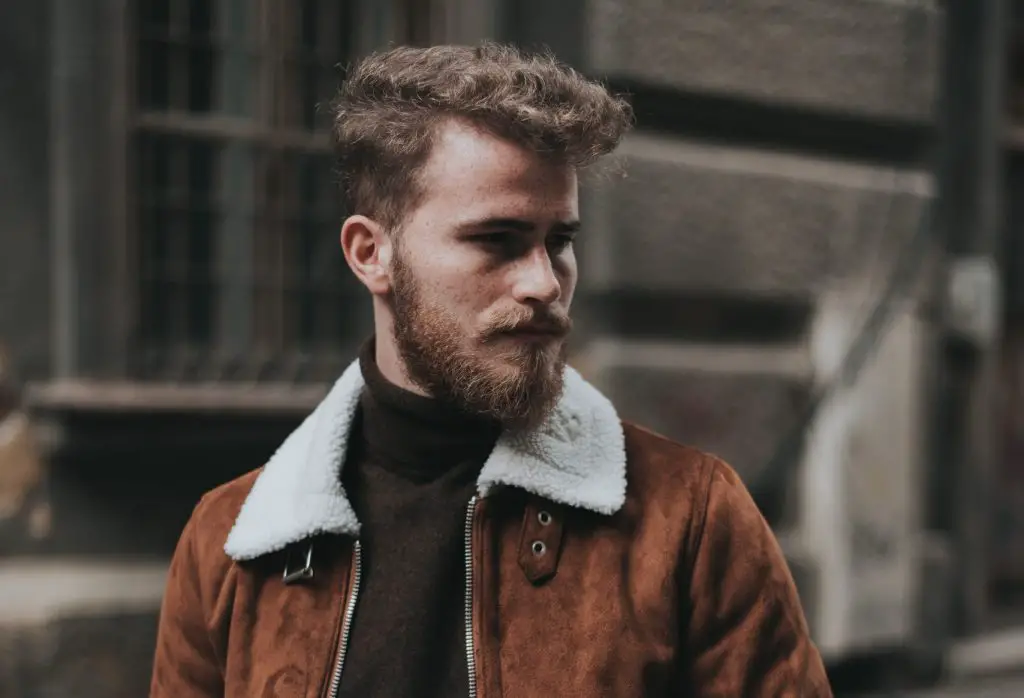 Try a Half Zip Sweater – If you don't have a turtle neck sweater, a half-zip sweater might also do the trick. Just keep it zipped all the way up top. A half-zipped sweater can also let you check on your hickey easily.
Try a Hoodie – Depending on the weather and the location of your hickey, wearing a hoodie may be a good idea. A hoodie can provide good cover for the sides of your neck.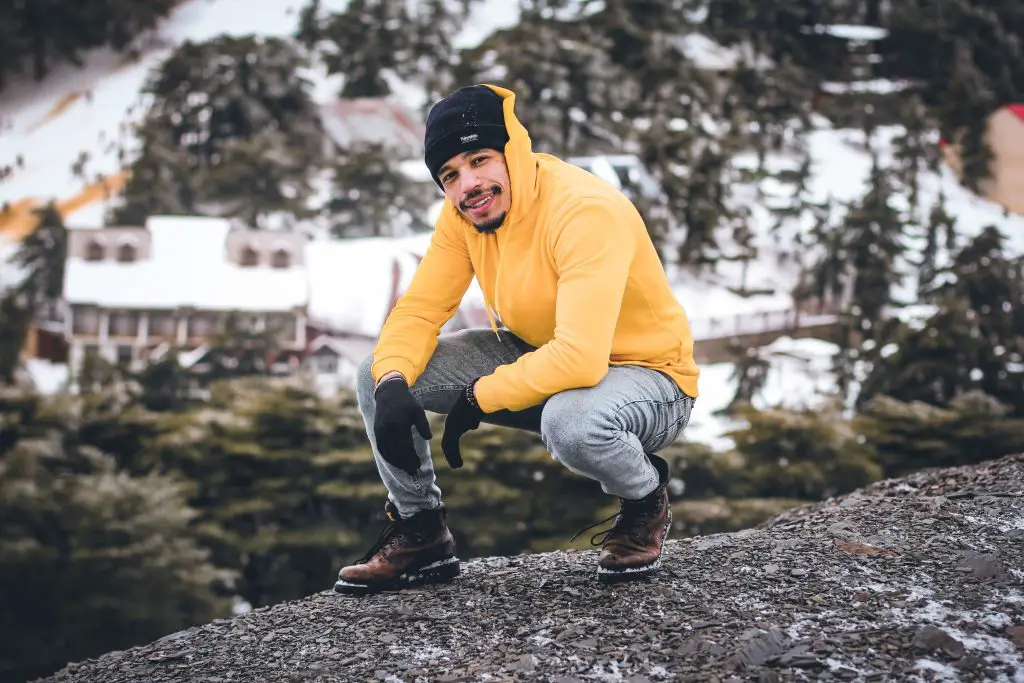 Try a Track Jacket – If your a runner, you probably have a couple of track jackets lying around.  Some of them can zip up to the neck area, giving you good cover around the neck.
Use your Facial Hair  – This method is best when pair with idea 4 (wear a hoodie) tip above. You can use your facial hair to cover the front of the neck while your hoodie covers the sides and back.
Was This Post Helpful? Let us know if you found this post helpful. That's the only way we can improve.